Mount Holly Barn Preservation Association
---
Started in Belmont, Vermont in 2005 by a group of ten barn enthusiasts determined to retain the rural and historic character of the Town of Mount Holly, the non-profit Association is dedicated to preserving the area's historic barns through community action, fundraising and making the public more aware of the barn's significance to our country's growth.
(MHBPA) Mount Holly Barn Preservation Association, Inc. is a 501 (c) (3) tax-exempt, non-profit Vermont corporation formed in 2005 to preserve the historic barns of the Town of Mount Holly.
MHBPA assists owners of historic barns understand their barns, find experts to evaluate the status of their barns, and apply for grants and loans to repair and maintain their barns.
To know the size of the preservation task it had undertaken, MHBPA conducted an innovative barn census. Since then, it has provided barn owners with personal guidance through the preservation process and formed a Revolving Loan Fund to assist barn owners with the costs of preservation. Through this website we are inviting all Vermont's historic barns to display in our Museum and to apply for assistance from our Revolving Loan Fund. The work of the MHBPA has been recognized by preservation awards from the Preservation Trust of Vermont (2007) and the Pioneer America Society: American Association for the Preservation of Landmarks and Antiquities (2010).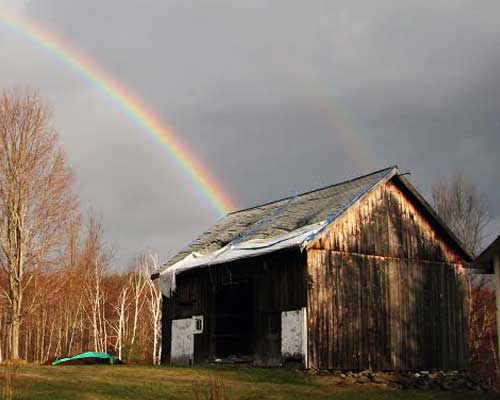 Our Barn Restorations in Action
---
See some of the amazing barn transformations that have successfully taken place thanks to the MHBPA.
Before

Asphar Barn
After

Asphar Barn
Before

The Davis Barn
After

The Davis Barn
Before

The Dunwoody Barn
After

The Dunwoody Barn
Ways To Help Us Love Barns
---
To know barns is to love them, but there's a lot more you can do to help save them.